KwaSizabantu
'Where people receive help', this is what the name stands for. It is a mission station, not an ordinary mission station, this one is a very successful one. The station is on the R74 road between Kranskop and Stanger, it's position 29.0802°S, 30.9618°E and 977m.
The mission station was started by Erlo Stegen, originating from the German Lutheran congregation of Lilienthal. Early in life he felt a calling to do mission work among the Zulu people. The mission was started in 1966 with a couple of coworkers. After some ups and downs it started to really take off in the 1980th.
It is now a mission station with a school from grade 1 to 12 of about 500 scholars, a teacher training college that offers a 4 year course, an adult school to teach reading and writing.
Most amazing is the assembly hall which has a capacity of 7000 people. To the normal Sunday service they attract about 3000. This hall is huge.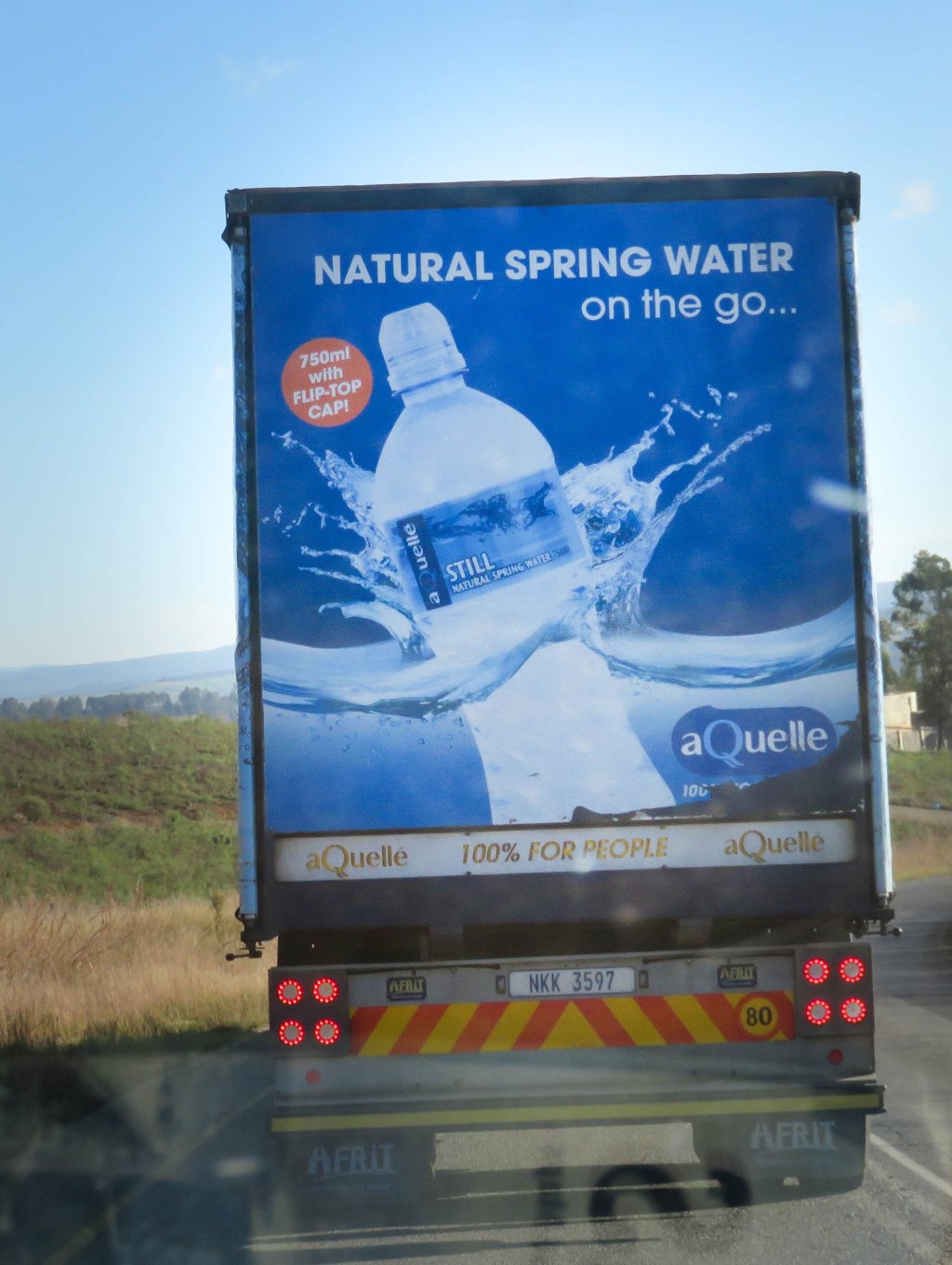 The mission has a policy of not asking for donations. The money needed to run the station and to send missionaries to other areas is obtained from the various business enterprises. I am not sure I have a complete list, what I have seen are a avocado pear plantation of many hectares, green houses for vegetable growing (most well known are the green peppers produced here), a jam factory, a bakery, dairy with yogurt production and the most hi-tech a bottling plant for spring water with the trade name aQuelle. The picture shows the back of one of their trucks taking water up country.
The people associated with the station are very friendly and welcome visitors, although it is easier for them if a visit is done by appointment. We had no appointment but still were made very welcome. The restaurant serves good food at affordable prices. I came away from the station with a very positive opinion, mainly because of the economic upliftment for the area and their good work in education.