TWEELING
History
A relative latecomer to the towns of the Free State. It was established in 1920 and thus did not have much time to build up'/ a history. Still there are some interesting building.
The name comes from the two similar looking koppies (hillocks) to the north of the town, tweeling is Afrikaans for twin.
Railway station
The station buildings are no more, as with any other station along the line. The tracks are still shiny, an indication that the trains are still rolling. Tweeling is on the line from Bethlehem in the south, through Frankfort to Balfour where it joins the main line from Durban. But we know that the rails to the north of Villiers are gone, thus traffic can only come from the south and return the same way.
We were told a story there about the silos, which are on the rail. They were used at one stage to store imported wheat (I think), that st



the old mill
The old mill has been taken over by Eric Lyell and converted into a bikers guest house. Much to his credit he has left the machinery in place and it is now a sort of an industrial museum.
the wool mill
This is where they used to make wool from sheep fleece. Over the door it says: "VRYSTAAT WOLEN VEL JHP VRENSBURG", thus not only wool was processed here, it was also a tannery. After that business came to an end the building was left derelict for a number of years until Eric Lyell bought it and has restored it. It is now a guest house.
Lions Rest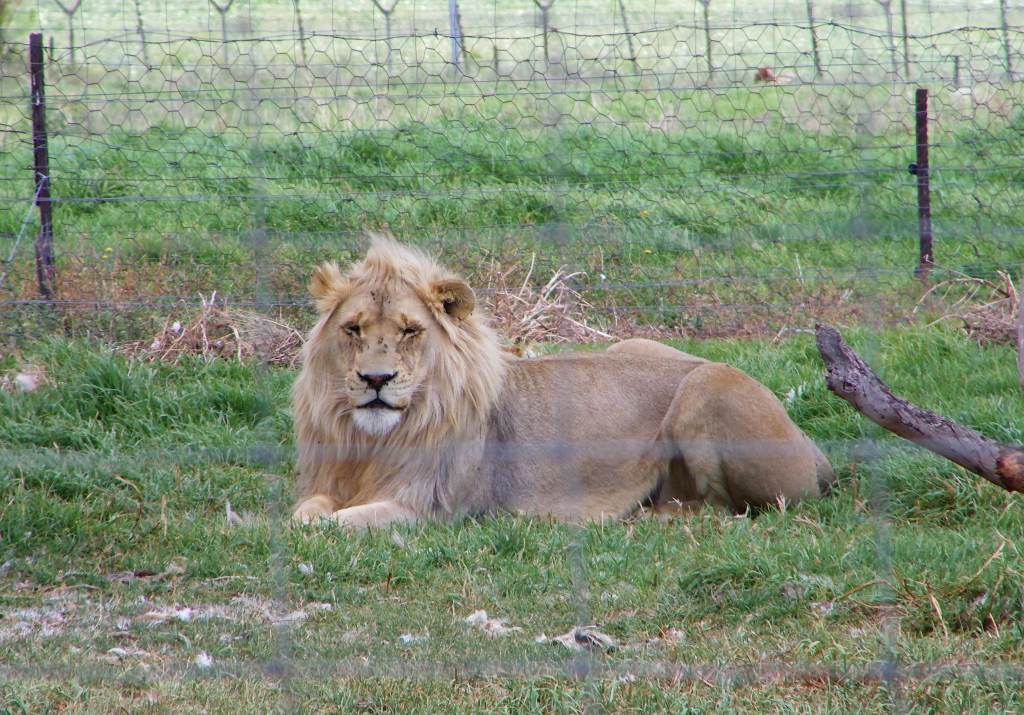 Is on a farm just outside Tweeling, it is a game lodge, a wellness center with a spa, it is a guest house and a wedding venue with its own chapel. We did come across the preacher practicing his sermon.
And, of course, there are lions kept in large enclosures. Also for the casual visitor well worth a stop over.